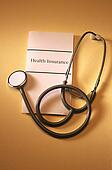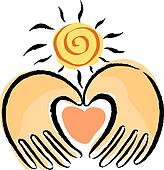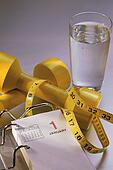 I am so fortunate. For the 35 years I've been dealing with complicated health issues, I've had my good share of what I consider to be great medical practitioners. I'm not going to say all of them have been good. But when I come across a physician with whom I do not 'connect', I don't hesitate - I look for another. I value my health too much to waste time, energy and money on someone who could care less about who I am and all the health issues I deal with on a daily basis.
Over the last 5 years I have been so blessed to receive excellent care from wonderful healthcare professionals. After a devastating 4th hip replacement revision surgery which resulted in paralysis of my right leg from femoral nerve damage, my PCP stepped up to the plate when my orthopedic surgeon denied any assistance.
My PCP referred me to a neurological physical therapist trained in rehabilitative medicine. We worked together on gaining mobility of my paralyzed leg over a 16 month period. Her devotion, knowledge and willingness to 'think outside the box' in treatment options were invaluable. My PCP offered care for my whole person, including mental, physical and emotional support. She worked with me on diet, supplements, medications, mental health options, and developing a good support system. She taught me how to be proactive in defining my choices in healthcare options. I will be eternally grateful for all of her care and wisdom. I also had excellent alternative care providers, the best of which was the intuitive and trusted hands of my shiatsu masseuse.
I have since switched insurance companies and am currently under the services of a large HMO provider system. I expected to be disappointed in their care and lost in their system. Thankfully I've been proven wrong in my basic assumption. I have one of the best PCP's I've ever had. She is easy to talk to, understands the many complications of my health, and offers me shared decision-making in determining my care. She trusts me to make wise choices about how I care for my body every day, and that's RARE for a healthcare physician in this day and age! I trust her to advise me in the best treatments available to me. I have not had the same experience with all of the specialists I have been referred to in this system. However the availability of electronic medical records in an HMO system does offer other providers a chance to look into the history and results of a patient's medical record which can be a useful tool for further investigations.
Selfishly I miss the integrated team approach of the physicians and healthcare professionals I had with my previous PPO insurance. I had my PCP, a pharmacist, a physical therapist, multiple specialists (for diabetes, fibromyalgia, neurology, orthopedics, etc.) that comprised my healthcare team. I would meet together with several of them once a year to address options and concerns for integrating my care. I realize this was in a teaching university environment where they look to teach medical students the effects of integrated medicine. However it was invaluable to me as a patient knowing that all areas of my health were being looked at and addressed as a complete being.
Now the decision-making responsibility sits wholly upon the shoulders of my PCP in the HMO system. My care is only as good as my PCP, and as I've said, I have a great doctor that I trust. I choose to be responsible for following up with her and my other specialists, knowing that things do and will fall through the cracks without my proactive approach and education.
I hope you too take your health seriously enough to be accountable for finding the best physician and healthcare providers to give you the services you need. Another concern for me is to reach out to multiple social network arenas to share information and support with people who have similar health concerns to mine. This is a time of vast expansion on the internet and discernment is really critical. I value my research skills and the multiple reviews available online to help me question and learn more about health issues. Especially when patient's don't feel well or are overwhelmed by multiple issues, it can be difficult to think clearly. Sometimes "miracle" cures look pretty tempting. It's good to have a reality check with others who understand the "nature of the beast"(the illness) and can offer another perspective.
Thanks for visiting today. If you have any comments or insights, I'd sure love to hear them. Have the best day you can. Blessings to you and your loved ones.